During the last conferences, I had the chance to discuss a lot with many colleagues. Some of them, like me, feel we have lost ourselves, not totally but a bit.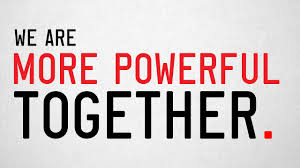 I had start to think why, and this is my reasoning, not saying is right, but I think is not far from the truth.
Let us start just mentioning few events in the 2019 schedule, February Fosdem, end of May Percona live US, mid-June DataOps Barcelona, September Oracle open World, end of September-October Percona Live Europe, plus an undefined number of secondary events or MariaDB roadshows.
Where is the MySQL (and related) conference?
Do not get me wrong, we talk about MySQL a lot during each one of the above (or MariaDB, tometo/tomato). But it seems to me, that in a subtle way, the community had lost his conference.
There is nothing wrong if each company is trying to get the most out of their investment, so implicitly driving the show to get the best return for their own business.
But … as community are we getting what we need?
If we take a look to the past, we see that the MySQL conference in Santa Clara, was a real milestone. It is true that MySQL was a less mature product, and as such a lot of innovation and discussion were presented every year. But it was not only because that.
In my opinion the singularity of the event was making it a more precious moment, with a lot of focus and will to share.
Not only, the fact that we did not have dozens of events was grouping more people, as speakers/experts and attendee. This was generating more discussions and exchanges, resulting in ideas that we as community had the chance to develop in the forthcoming months.
Here another very important factor, we as part of the community, as engineers, respect each other and we have no limit in sharing knowledge and help each other. No matter if one of us make a mistake, next time he will do it right, and we had always help to go in that direction.
Having the chance to discuss face to face during the event, was great, having the chance to continue the discussion after the event even better, in theory having the chance to do that multiple time in the year should be the best thing. But… there is a but, all these smalls (or smaller) events are companies' events, not community, sorry to say that but is the reality. What it means is that the interactions are, often, limited, restricted, penalized by the competition between the companies.
Mark Callaghan, some times ago, mention in a short post, that was sad to see so many bright engineers sparse cross companies, and often not able to collaborate to make things better in a common effort, following a shared path (Mark that was my interpretation if that was not your intention, my apology, but also if, I think this is true).
This is sad indeed, and a waste of energy. It is also very sad, because we know each other, directly or indirectly. We bring no ressentiment to each other, and we like to discuss, share, help and get help.
Damn we love to work together! No matter the company we are working with, I am sure Oracle developers would love to work with MariaDB guys, as well as Percona's, and vice versa.
I am not naïve, I understand the need to have sane competition and the need to have "some" differences. But maybe we are not considering the long term, we are a small community, we are a very small fish ball, if we do not help each other we will lose in long term. This is already happening with Postgres growing day by day evolving under our blind eyes.
Looking our small ball, what I see is fragmentation, I see companies trying to find new magic word, or magic trends, to package the same old shit, to survive in the market.
That is not innovation, that is not evolution, that is giving up to what is the most important concept of an opensource community.
Going back to the number of events and their relevance. This increasing number of events, is the natural consequence of the lack of coordination and proper interaction. I do not care how many we will have, if they are bringing us, food for brain.
If they are going to be useful to make MySQL (and related) better.
But if the scope is only promoting the company business, that is ok… just it is not a community event, and in that case, we need to recognize and accept, that we do not have an open conference any longer. And we need one, well two. One for Americas, and another one for EurAsia (get use to the geo definition please, there is where the market is evolving).
We need a strong, unified, focused community. We need to have all the actors collaborate on a common strategy, not doing chicken fights for crumbs. We need a steering committee and the company's commitment to adhere to the committee indications.
We need that, or we will be forgotten soon because obsolete.
That is what I think… please let me know your ideas, we are a community... let us discuss how to do things better!